As promised last week, we just released a new build (764) of WebRotate 360 Product Viewer 3.5 featuring our new animated GIF publishing.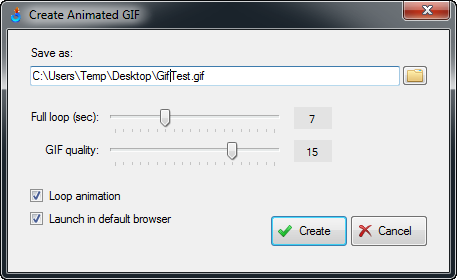 So why did we add animated GIF publishing? There're two main reasons..
Often you would want to quickly share a draft of your 360 product spin with your client or your boss and there's no easier way to do that than just to publish your 360 view into an animated GIF and attach it via email as a normal image. With the high quality GIF publishing that we introduced in the software, this is a very handy tool for 360 product photographers and their clients.
Second is, of course, the social sharing and product marketing for everybody involved in 360 & 3D product views. The popularity and wide support of animated GIF format on the web makes it so conventent to market your products or your services by just sharing your work via animated GIFs. And if you haven't heard, Twitter just announced last month that they had started supporting animated GIFs in their timeline, and Google+ has been supporting it for a while now. So imagine sharing a complete spinning product view of your newly released or stocked product by simply sharing it on G+ or Twitter or in your blog post by just uploading your 360 view as a simple GIF image.
All watermarking, batch crope & resize, image filters, levels, etc is applied to your animated GIFs in exactly the same way as with the javascript 360 product spins in our software. Playback speed control, image quality, rotation direction and the bounce effect are also supported and work and configured using the same controls as our usual 360 degree views.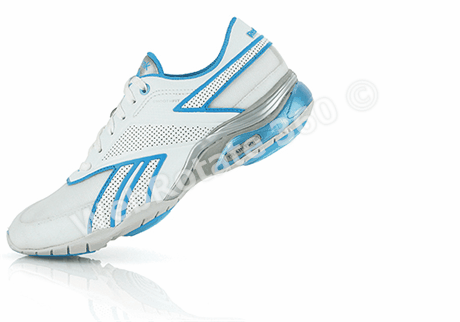 Also in this build:
1. Reload API was finally included in the publishing API template. Now supports callback parameter so you can be notified when reload is complete. And you can also pass an image index to the reload call to load and show a specific image first upon reload. This can be quite useful when "re-loading" extra colors of the same product in-place as the product would remain at the same angle / position upon reload in any case.
2. Also introduced our new Empty skin which is basically just that, an empty skin with no toolbar controls or anything else other than the 360 degree images. We hope that the users of our new API will find it helpful as they create their own user interfaces and don't need to worry about the default graphic elements that come with our skins.
3. We had an issue where there was a limit to the maximum crop that could be applied to the images and which was equal to the quarter of the 360 image width or hight and which didn't always work for some photographers (as they don't want to bother about the amount of crop left on the images during 360 degree product photography). So now you don't have that fixed crop limit as you can finetune it with the small arrow on the crop panel as per this image.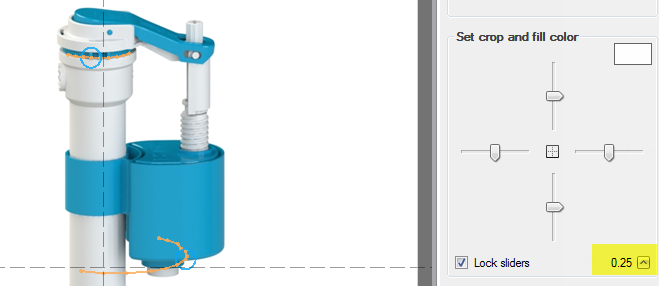 Other recent features and additions in v3.5:
PS: project and configuration files are backwards compatible so your older 3.5 projects should open and work fine. Also, you don't need to reinstall X11 or Mono if using Mac - just copy SpotEditor app to your Applications or Desktop. If you have purchased the product before, please re-download and reinstall using v3.5 download links you should have received from us previously.