Become an Affiliate
The market for WebRotate 360 Product Viewer and plugins is growing year after year. The recent push to all things digital in global commerce, education and marketing has accelerated this upward trend dramatically.
We invite all of our clients to join this brand-new affiliate program and ride the wave. Recommend WebRotate 360 through your website, email list, social networks, blogs, articles, etc and earn 25% from every sale you referred.
25% commissions
Every time your referrals purchase a WebRotate 360 product through our website, you receive 25% commission from the purchase price. As long as you have purchased our products in the past, the affiliate program is free to join and there is no minimum sales level or other requirements.
Accurate tracking and reporting
We track website visitors and purchases that come through your referral links within 90 days from the first visit of your referrals and attribute them to your affiliate account. You will receive an email for each sale your referrals make and will get access to detailed reports via a personalized dashboard.
How to start
Request your affiliate account below. You will be provided with an affiliate link and access to your personlized tracking dashboard. Simply post your affiliate link to a blog, article, social media, forum or email. Then track your referral clicks, sales and your commissions.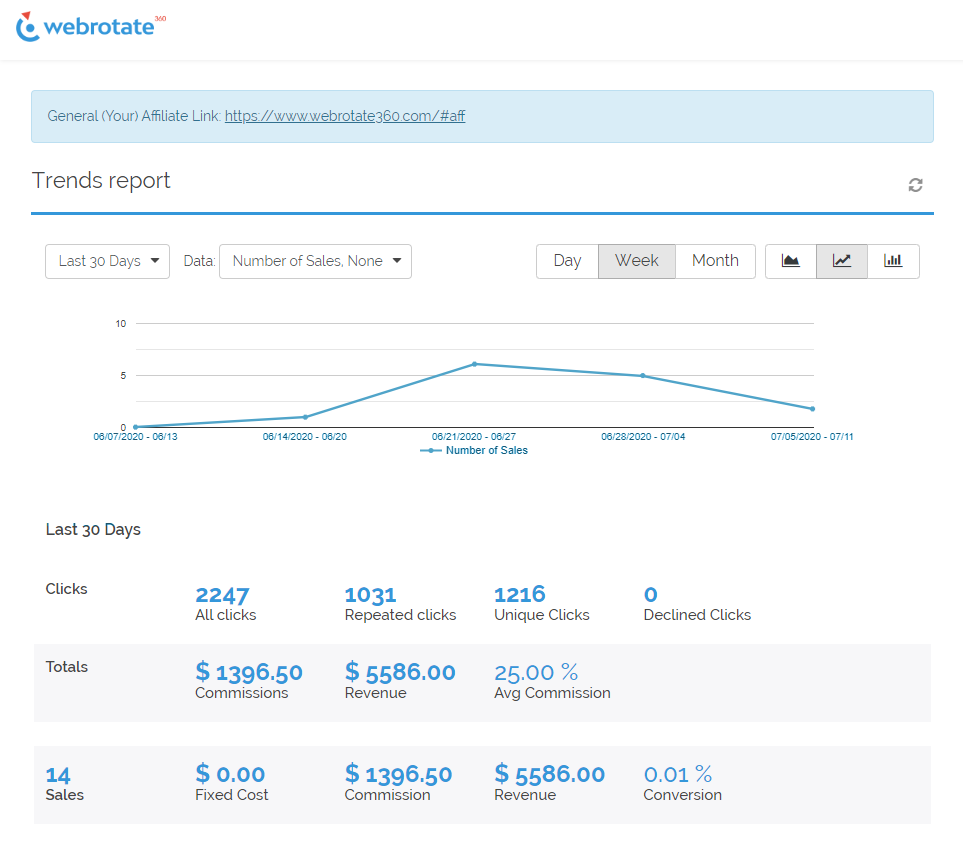 Request your affiliate account
Enter your e-mail, your full name and your company name
... and let's stay in touch!
Follow us for the latest news and updates