It's true, WebRotate 360 Product Viewer is primarily designed for the online world. This has been our objective from the start...
But the technology was developed to be flexible so you could test your work locally on your computer or take it to your customer and still be able to demo it while being offline. More so, we worked with several software companies to make sure their webrotate 3D product views could be incorporated into native mobile applications without relying on the Internet connection (using native web browser controls both iPhone and Android offer).
Update [Apr 5, 2022]: You may find an existing "off the shelf" app for your marketig team that can be used with WebRotate 360 software like the one we discuss here.
Now, in the advent of huge touch screen displays, these efforts proved to be even more valuable as some of our clients started using these displays at various venues by incorporating WebRotate 360 Product Viewer for super interactive digital presentations of their products. These interactive product tours range from simple 360 product photography to highly detailed 3D product visualizations sprinkled with interactive call-outs, animations and other cool effects.
Today we are showcasing one such example expertly developed by THE ACTIVATION SHOP for Telsmith and BTI. These companies manufacture mining equipment and their machines are so large and complex, it's hard to imagine a better technology than the oversized touch-screen displays you can see in the video and the photos below:
These interactive kiosks make it easy to create the wow factor you need by taking the wealth of your product information and the sales pitch and compressing it into a sophisticated high-tech digital presentation.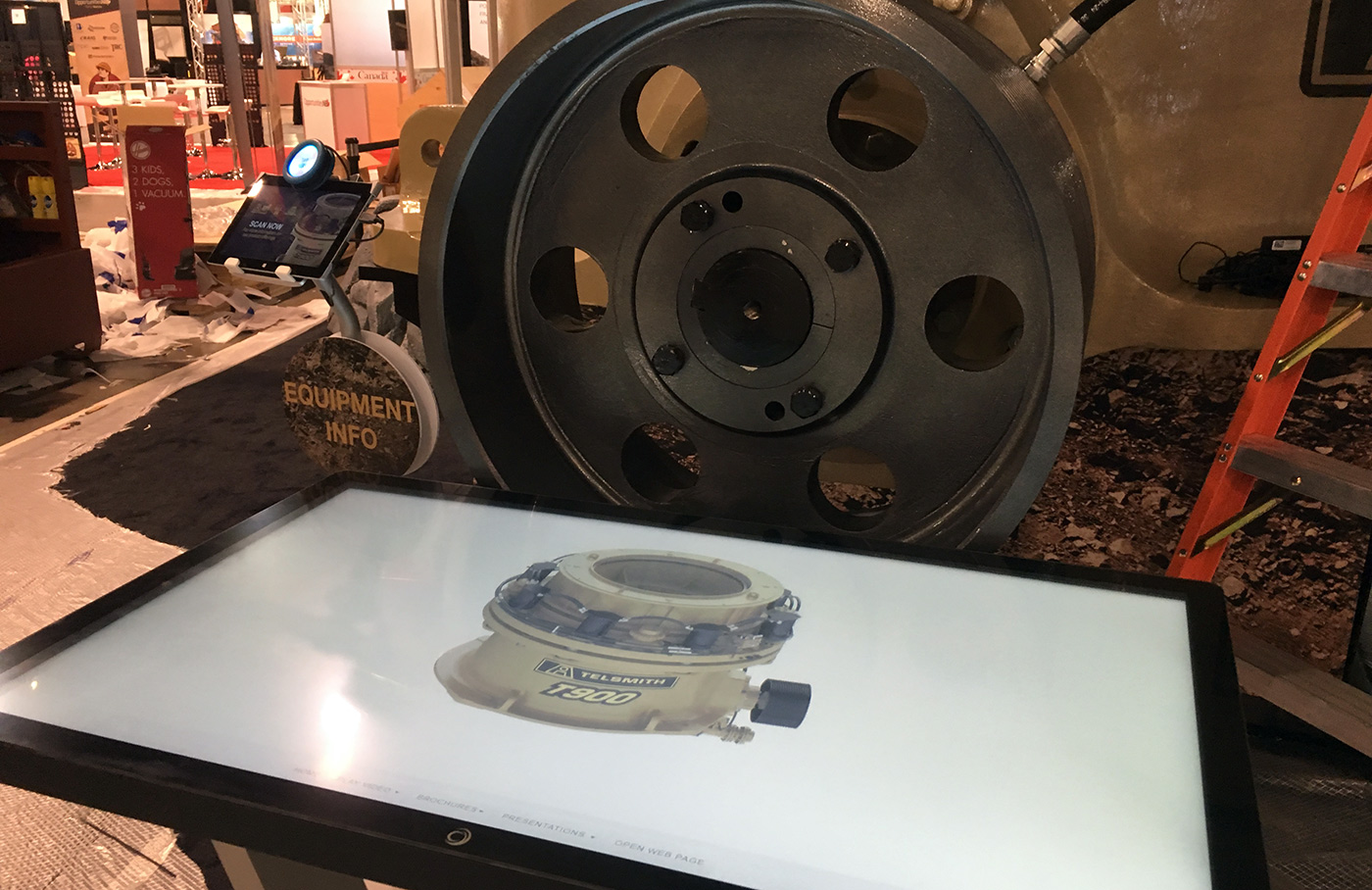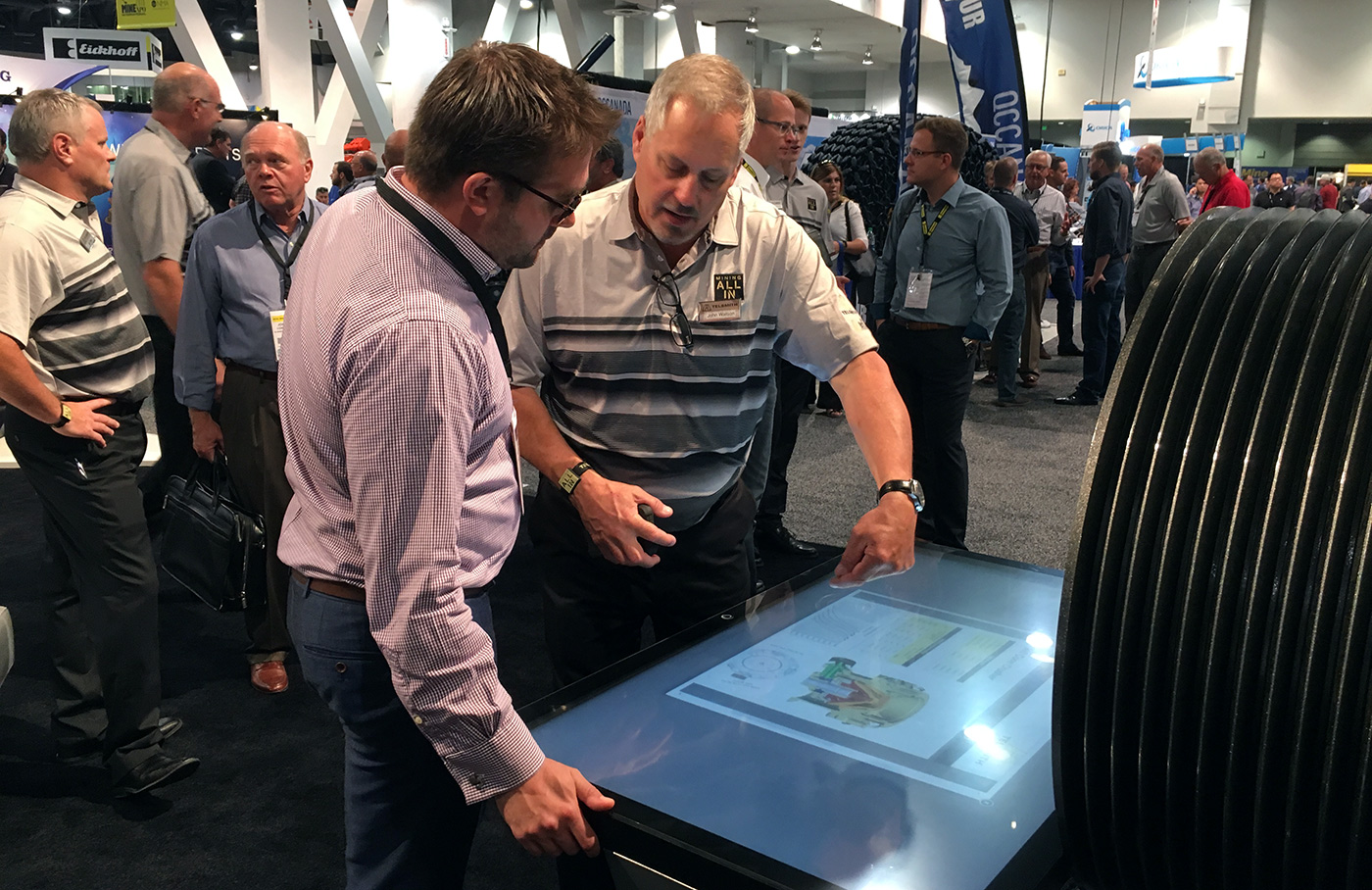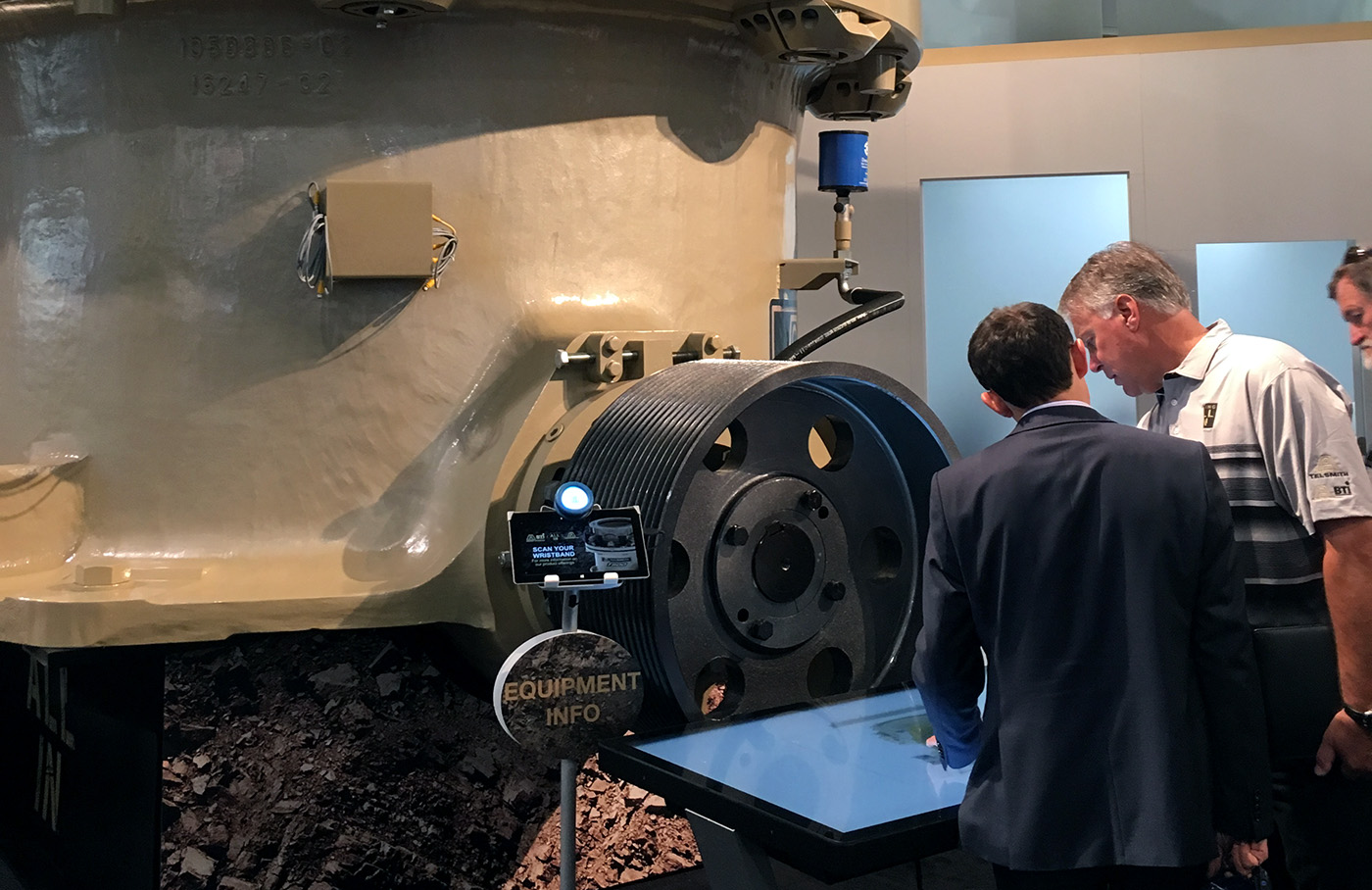 Mike Hopper, the CEO of THE ACTIVATION SHOP whose team has developed the kiosk presentations was very kind to say this:
"Our client represents large mining equipment. Not only it's physically difficult to display in a live setting - but it's even more challenging to demonstrate the features inside. Our 3D development skills paired with WebRotate 360's software turned out to be the perfect combination. Allowing us to virtually show the heavy equipment from all sides on 55" giant touch screens."
PS: we haven't tested any of the large touch-screen panels ourselves so far, so can't recommend a particular brand yet. It seems that there're a lot of choices though from companies such as 3M, Planar, Elo, Ideum, Nec, Samsung, etc.
Below you can see some of the related links we found while researching the subject. We strongly recommend to test the webrotate viewer on selected platforms before purchasing any expensive equipment to ensure that the multi-touch capability some of these displays offer will work with your 3D product views and hotspot design: