Here's another interesting example, showing how a floating effected was achieved in the 360 product photography of this handmade wooden tennis paddle. Luckily, we were allowed to damage this product to get our desired presentation!
So there were two holes drilled: a tiny one at the top of the paddle for a small screw hook and the other one was made trough the back of the handle. The last one was then used to simply attach the handle to the turntable via a matching bolt (which was cut halfway through). At the top we had a small decorative screw hook wired to a horizontal poll at the top (not visible on the images) via a translucent fishing line. Without the fishing line suspension, the paddle would bounce too far left and right which obviously wouldn't look good on the final 360-degree images.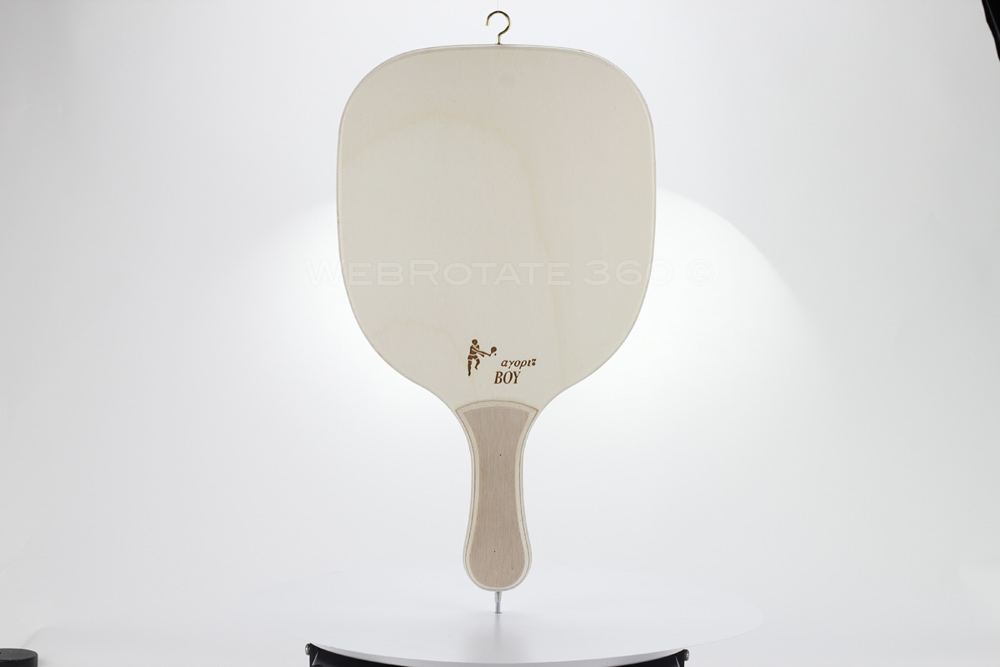 Our basic Ortery PhotoCapture 360 turntable was good enough to handle the automatic rotation of this very light product. Other than that, we added a small light source behind the backdrop to bring some contrast to the paddle which was quite important for this light colored wooden product.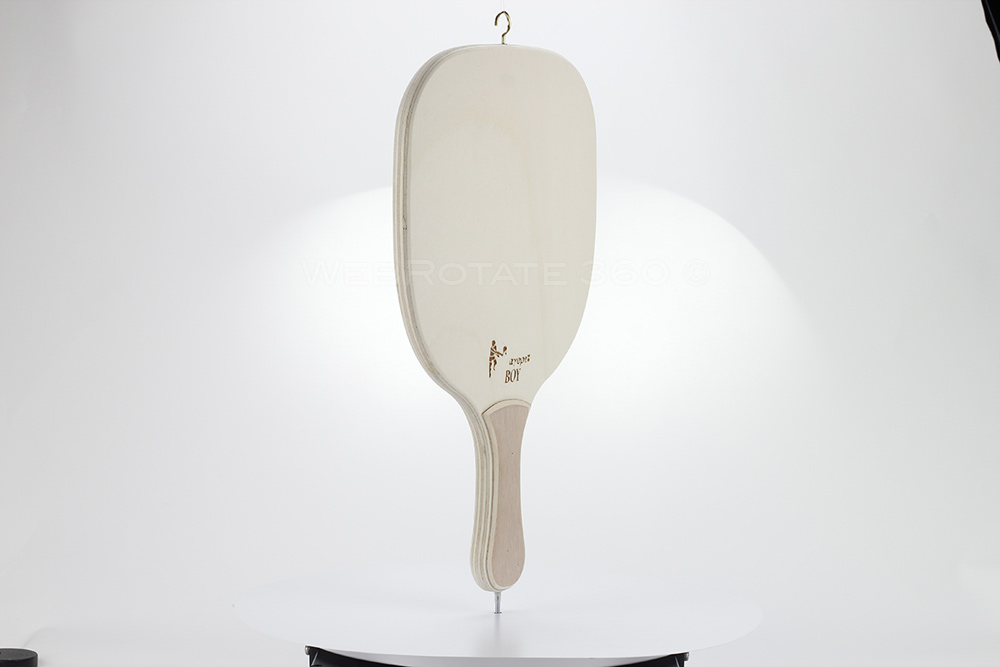 Head out to our recent WebRotate 360 blog post to see a few screenshots featuring this paddle and showing how our new 360 product photography software was used to easily remove the turntable, the hook, and the rest of the setup from the images to achieve a pure white background in a few mouse clicks: click HERE.
We have recently moved all posts from our old photogear360 blog here, so here's some related material you may find useful: