Here's a pretty interesting 360 view of the Creation Museum's 3D model of Lucy published in the digital edition of the Answers magazine. It's always nice to see our hot-spots in action - turns out they are great not just for the 360 product photo annotations but for historical records as well!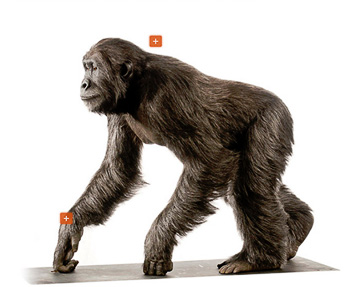 This is not the first time our WebRotate 360 Product Viewer came handy in showcasing historical artifacts. We've also helped The Metropolitan Museum of Art in New York and Natural History Museum of United Kingdom in London with their 360 object photography. Museums are looking into enhancing their web presence these days and our interactive 360 photography software helps in achieving this goal.
We think that's the way to go!