Our new 360 product viewer for WordPress is ready! This time it has been implemented from scratch using various feedback we received from the users of our old plugin. In short, we are now using shortcodes that make things much easier and provide greater flexibility in what you can accomplish with your 360 spin photography or rendered 3D product views.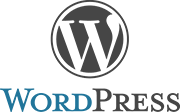 Main plugin features include:
Ability to add multiple 360 product views on the same page or post.
Gallery mode to show your 360 product spins in an expandable popup gallery.
Support for loading images from CDN or external servers or using a single config xml for multiple 360 degree photos.
Dynamic 360 viewer resizing if your are using responsive WP themes that adjust their layouts based on browser or screen dimensions.
And a slew of other features included in our core product WebRotate 360 Product Viewer 3.5 beta such as:
Rotation inertia (i.e gradual slowdown of 360 rotation).
Full-screen support.
New hot-spot presentation modes.
Mouse-hover dragging.
Improved support for mobile viewing.
APIs and more..
Check out WebRotate 360 Product Viewer Plugin for WordPress with usage instructions and a demo link.
Installation is quite straightforward (requires at least WordPress 3.0):
Download and install WebRotate 360 Product Viewer for WordPress 
Activate the plugin via the Plugins page in your WordPress Admin.
Upload your 360 product views published in WebRotate 360 SpotEditor to a chosen location on your WordPress server via FTP.
Review additional instructions for further details on how to configure shortcodes for your 360 product photos.
PS: if you haven't created 360 degree product spins with WebRotate 360 Product Viewer before, download our 360 photo publishing software (SpotEditor) and follow this video tutorial to create 360 product views on your desktop and then upload them to your WordPress installation via FTP.