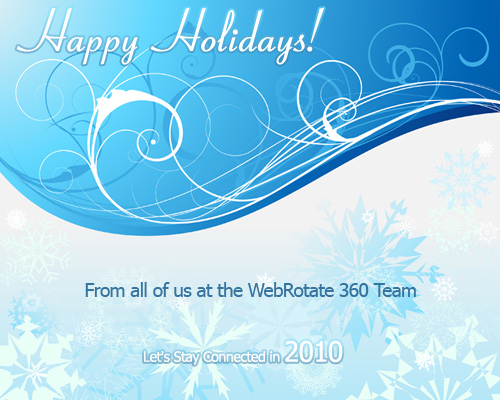 Happy Holidays from all of us at the WebRotate 360 Team!
In the Spotlight:
Are you attending Retail's BIG SHOW in NYC? We will be there. Just e-mail us if you would like to schedule an appointment.
We will be rolling out several exciting product imaging services in 2010. Let's stay connected! Follow us on Twitter
We are now offering full 3D product view modeling service for large products that can't be sent to our studio or photographed locally.
We're looking forward to hearing from you soon!